I've sat down on my afternoon off to finally get into my Fashion Environment Report, yet I have again been distracted. I finally had access to what I have been waiting for, since Paris Fashion Week began! The reuniting of two of my loves. Fashion and Kanye West's second collection.
With a star studded front row, once again Kanye received a mix of reviews but nothing as harsh as his first collection. Once again, Mr. West landed with a his second
Homecoming.
Friends and critics showing support included Kim Kardashian, P. Diddy and Anna Wintour, to name just a few.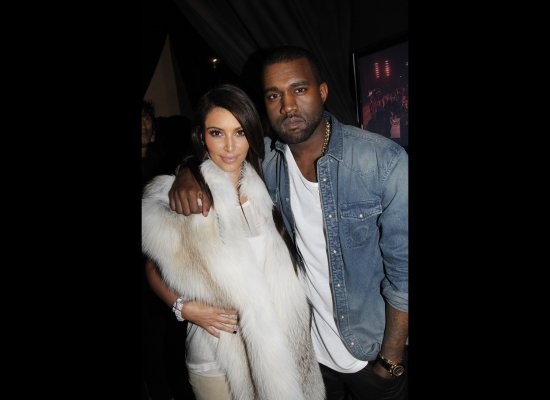 Kardashian, head to tow in West.
The 20 look winter collection featured leather, fur and sky high killer heels, the famous models including Joan Smalls and Karlie Kloss worked the new, reinvented figure-hugging designs to revive Kanye's name after his previous downfall.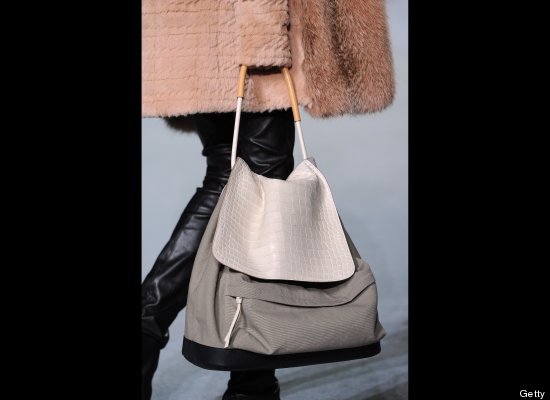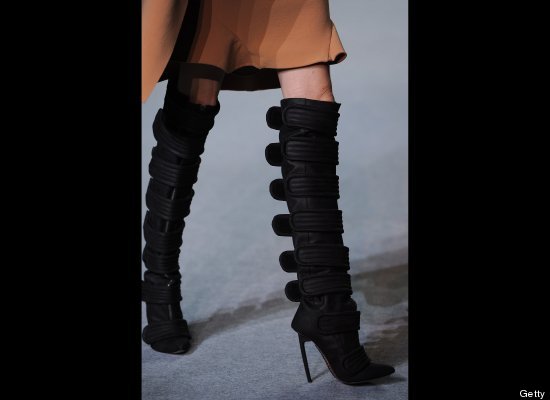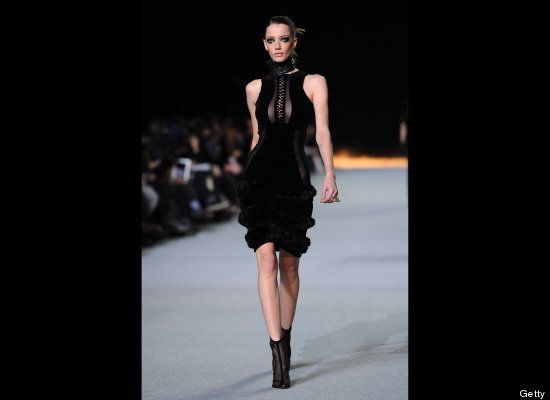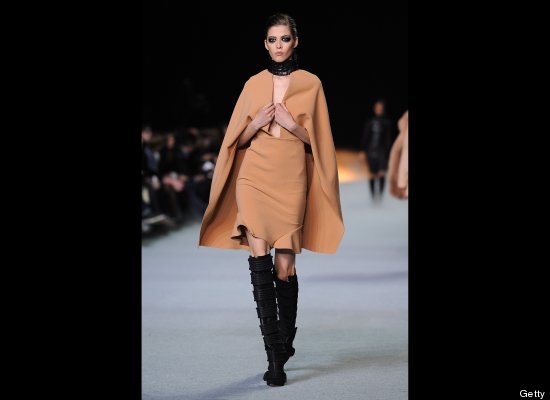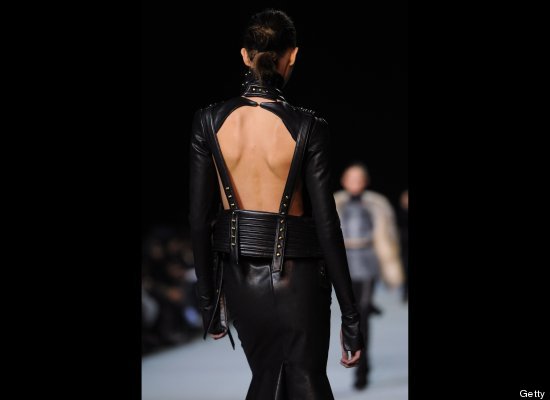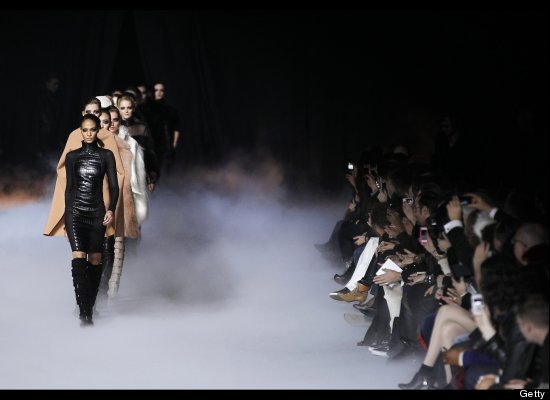 Im slightly reminded of Gaultier at his tamest.. classy and chic with sexy thrown in too.
"I'mma scream so loud for you, 'cos I'm so proud of you.."
It is a biased opinion but I love it. I think the collection, form the shapes and materials to the sole defying shoes are a big hit and up their with some of the bigger designer names.
All for now,
B x
Source:
http://www.huffingtonpost.com/2012/03/06/kanye-west-fall-2012-fashion-show_n_1325769.html#s759355&title=A_model_presents